Looking for a solution to protect, restore, or even transform your smile? Dental crowns, sometimes referred to as "caps," might be your answer.
Dental crowns are custom-made covers or "caps" that fit over a tooth, restoring its normal shape, size, and function. They serve a dual purpose – not only providing structural integrity to a damaged or weakened tooth but also enhancing its appearance.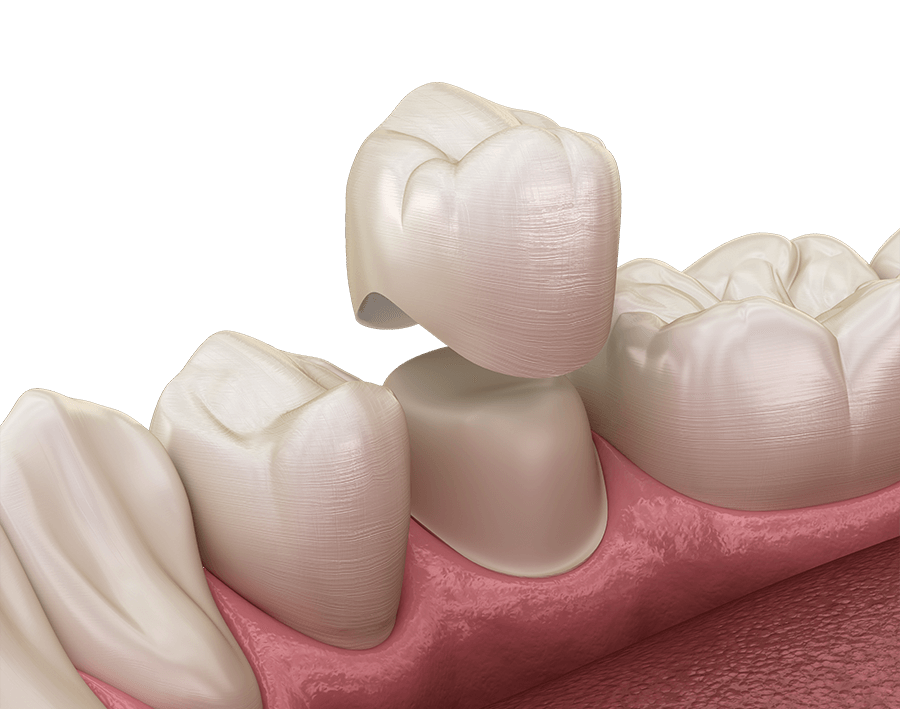 Why Consider Dental Crowns?
Dental crowns can be used for various reasons:
Protection: After procedures like root canal treatments, a crown helps shield the tooth from further damage.
Restoration: For teeth severely affected by decay or large fillings, crowns can be a saving grace.
Aesthetics: If you have discolored or misshapen teeth, crowns can be designed to match the rest of your teeth, offering a seamless and bright smile.
Genetic Makeover: Sometimes, genetics doesn't grant us the smile we desire. Dental crowns can step in, giving you the smile of your dreams.
Why Choose Redwood Dental for Dental Crowns?
At Redwood Dental, patient care is paramount. We employ the latest techniques, ensuring your crown fits perfectly, looks natural, and lasts long. Plus, with our team's vast experience, you can rest easy knowing you're in capable hands.
For more information or to discuss if dental crowns are the right solution for you, don't hesitate to reach out.
If you're missing one or more teeth and seeking a reliable, aesthetic solution, dental bridges could be the answer to bridging the gap in your smile.
Dental bridges are restorative devices used to replace missing teeth. Comprising one or more artificial teeth, called pontics, they are anchored in place by two adjacent crowns placed on the teeth on either side of the gap. The result? A seamlessly restored smile.
Why Consider Dental Bridges?
Restoration: Efficiently fills the spaces left by missing teeth, rejuvenating your smile.
Functionality: Helps restore your ability to chew and speak properly.
Aesthetics: Custom-made to blend seamlessly with your natural teeth.
Facial Structure: Prevents facial sagging that can occur with missing teeth.
Tooth Alignment: Distributes biting forces evenly and keeps adjacent teeth in position.
Why Choose Us for Dental Bridges?
Our dedication to exceptional patient care means you'll receive top-notch treatment at Redwood Dental. Our expert team utilizes the latest advancements in dental technology, ensuring your bridge is both functional and aesthetically pleasing. Your comfort and satisfaction are our priority.
If you believe dental bridges might be the solution you're looking for, or if you have further questions, please contact us.
For those who've lost some or all of their teeth, dentures offer an opportunity to regain confidence and oral functionality. At Redwood Dental, we provide high-quality dentures tailored to fit your individual needs.
Dentures can transform both the functionality and appearance of your mouth. Key benefits include:
Restored Smile: Fill the gaps left by missing teeth.
Enhanced Oral Function: Improve ability to chew and speak.
Facial Support: Support the structure of the face, preventing sagging.
Self-confidence: Boost confidence in social situations.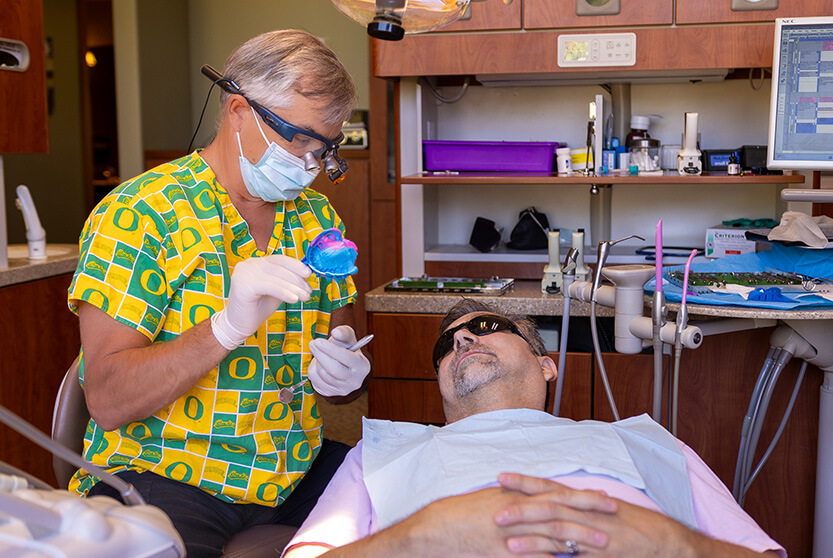 Preparing for and Caring for Your Dentures
Preparation often involves several dental visits and might include tooth extractions, impressions, and fittings. We'll ensure your dentures fit well and provide the look and functionality you desire.
Care is essential to the longevity of your dentures and the health of your mouth:
Daily Cleaning: Just like natural teeth, dentures should be cleaned daily to remove food particles and plaque, and to prevent staining.
Handling with Care: Dentures are delicate and may break if dropped. Always handle them over a soft towel or full sink of water.
Regular Dental Check-ups: Continue to see your dentist regularly to ensure a proper fit and to check for signs of oral diseases.
Why Choose Us for Dentures?
Redwood Dental prioritizes patient comfort and satisfaction. Our experienced team will guide you through the entire denture process, from the initial consultation to final fitting, ensuring your new smile meets both your aesthetic and functional expectations.
Considering dentures or need more information about them? Reach out to us!
what they say about our clinic