Welcome to a dental haven where every family member, from the littlest ones to our cherished elders, receives unparalleled dental care. Redwood Dental's family dentistry is committed to creating smiles for all ages.
What is Family Dentistry?
Family dentistry is the heart of comprehensive dental care for family members across all age groups. It bridges the gap between general and pediatric dentistry, ensuring everyone, from toddlers to seniors, receives the dental attention they deserve.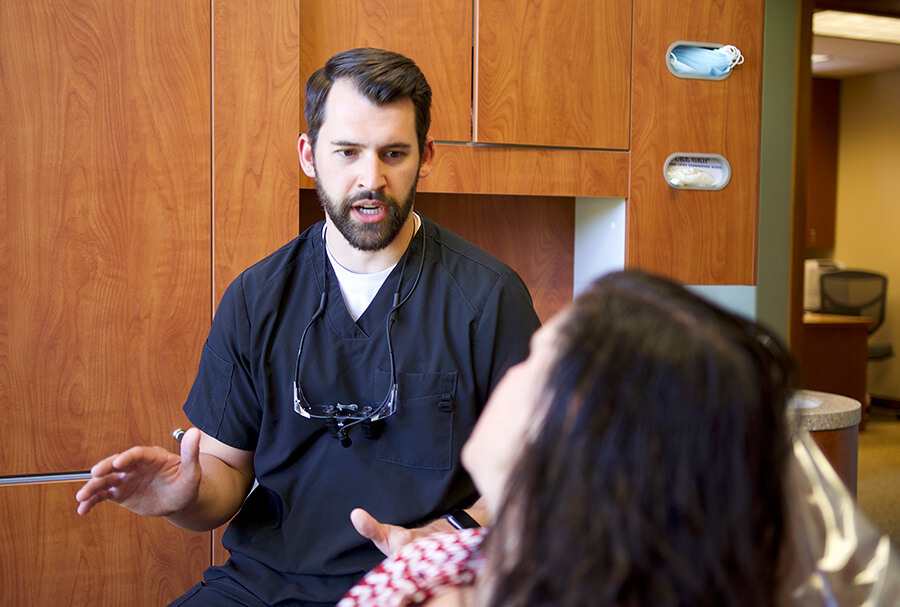 Our family-focused services are designed to cater to the unique dental needs of each age group:
Child-friendly Dental Check-ups: Gentle care ensuring your child's early dental experiences are positive.
Routine Cleanings for All Ages: Safeguarding oral health from toddlers to seniors.
Tooth Fillings and Sealants: Protection and restoration for teeth at every stage of life.
Orthodontic Consultations: Evaluating and guiding teeth alignments for both children and adults.
Geriatric Dentistry: Focusing on dental challenges faced by senior citizens.
Why Choose Us for Family Dentistry?
We treasure the trust families place in us. Our dedicated team, equipped with specialized training in pediatric dentistry, is passionate about offering a one-stop dental experience for families. We provide more than just dental services; we build lasting relationships.
For a dental home that grows with your family, celebrates milestones, and prioritizes your loved ones' oral health, contact us at (503)266-2033. We're here to embark on a lifelong dental journey with you and your family.
A better day starts with a better smile.
Preventative Dental Care with Redwood Dental
At Redwood Dental, we believe the foundation of a stunning smile begins with healthy teeth and gums. Our comprehensive preventative dental care services aim to combat the challenges posed by bacteria, plaque, and other factors that jeopardize oral health.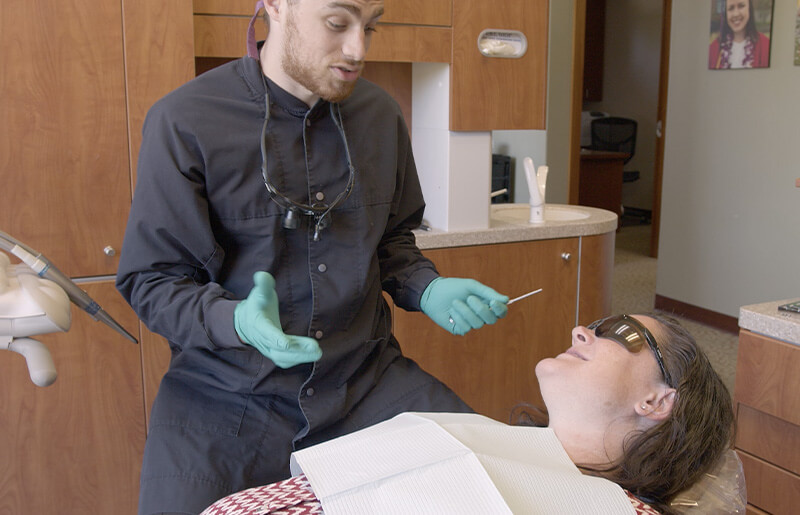 Effective Plaque Removal: Brushing & Flossing
Brushing and flossing daily are the primary ways to keep plaque at bay.
Brushing: Ensure you brush twice a day using a soft-bristled brush and an antimicrobial toothpaste with fluoride. Techniques recommended by the American Dental Association include brushing at a 45-degree angle to the gums, employing short strokes, and cleaning all tooth surfaces.

Flossing: Essential for reaching areas between teeth where brushes can't. Use about 18 inches of floss, ensuring you slide it between teeth and gums, and employ up-and-down motions for thorough cleaning.
Understanding Plaque and its Impact
Plaque is a sticky layer of material loaded with bacteria that forms on teeth. It's responsible for causing cavities, gum irritation, and potentially leading to gum disease. When plaque isn't removed, it can result in gums pulling away from the teeth, creating pockets filled with bacteria, leading to potential tooth loss.
Apart from sugary foods, plaque accumulates from starches such as bread, crackers, and cereal also contribute to acid formation by the bacteria in plaque.
what they say about our clinic